Welcome to Levoča!
The town of Levoča is situated in the centre - in the heart - of a region called Spiš, which is located in north-east Slovakia bordering on Poland. The region covers mountainous terrain 573 m above sea level. It is a magnificent region bordered to the north by the Levoča hills which are a part of the Carpathian heights whereby to the northwest you may view the peaks of the lowest alpine-like mountains in Europe - that is to say the High Tatras.
To the south there is a unique national park known as Slovak Paradise predominantly consisting of limestone which through the ages has led to the formation of deep canyons and waterfalls.
In the eastern direction it is connected with the thee mountain range known as the Slovak Rudohorie. The river Hornád, with its tributary the Levoča stream, weaves through this area like a silken thread. The country abounds in mineral water sources and thermal waters in Vrbov and in Poprad which serve swimming pools.
Levoča is an ideal centre as a starting point for walking tours. The surroundings abound in a variety of historie monuments well worth seeing considering their outstanding artistic features.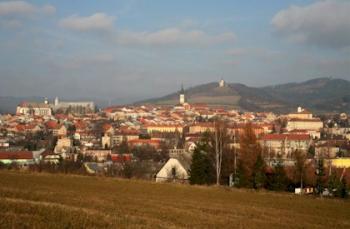 Published 31.5.2010 -vt-
Updated 15.12.2011 -vt-